My Registration
Confirmation of My Registration

Education Fair Coordination is the largest student agency based education and recruiting centre, with branches in Victoria, Vancouver, Calgary, Toronto, Halifax, and Montreal, as well as overseas offices in Vietnam, Indonesia, Japan, China, Brazil, and other countries.
EFC Coordination would like to take this opportunity to thank our partners for your continued support and cooperation. We are pleased to announce our First EFC in Calgary on August 9, 2019. Our education fair will focus on ESL and pathway programs alongside Canadian colleges, as well as provide updated immigration information.
We are expecting an attendance of over 2,000 students to our education fair, and believe that it will be a great opportunity for your institution's exposure to potential students. All students will be pre-screened prior to the event, allowing us to categorize and direct them to a specific institution according to their needs. We believe that this process will be more effective in connecting students with institu- tions, rather than relying solely on increased volume of attendance.
We thank you for your support and will continue to provide you with the best student recruiting services and support.
+ EFC Fair Register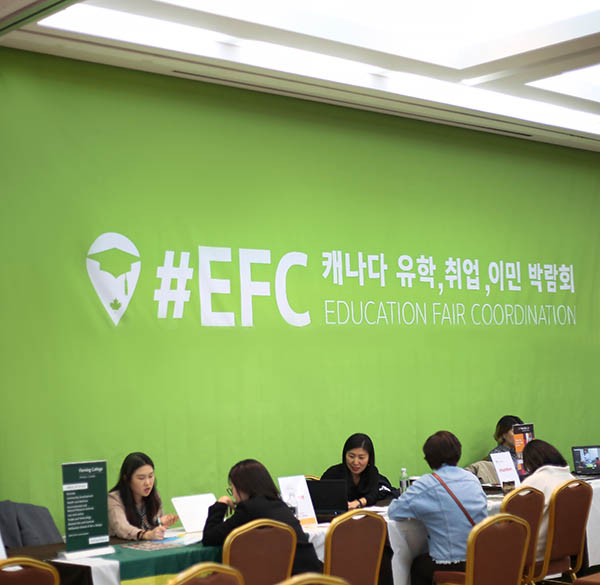 Location
1F Event Centre
University of Calgary Downtown Campus
906 8Ave SW Calgary, AB T2P 1H9
Bring you to Canada make you successful!
The purpose of this education fair is to expose important information to international students through- out Korea, Canada, and other Countries. It is being organized in order to introduce various schools to the public while allowing attendees to compare a variety of educational institutions all in one location. The main sponsors of the event are the SOS International Group of Calgary.